PRAKTIJK TRANSIRE
ALLES ONDER ÉÉN DAK
Praktijk Transire is een gezondheidscentrum gevestigd in Deurne. In de regio Zuidoost-Brabant zijn wij bij uitstek het centrum wat zich zeer breed heeft toegelegd op allerlei disciplines binnen de geestelijke en lichamelijke gezondheidszorg. Wij zijn van mening dat de enige juiste manier om deze zorg aan te bieden is door verschillende disciplines te combineren. Dit maakt ons zo uniek.
In de Regio zijn wij de enige praktijk die dit brede geïntegreerde aanbod heeft. Hierdoor is de kans op succes ook aanzienlijk hoger bij de begeleiding van patiënten met bepaalde klachten.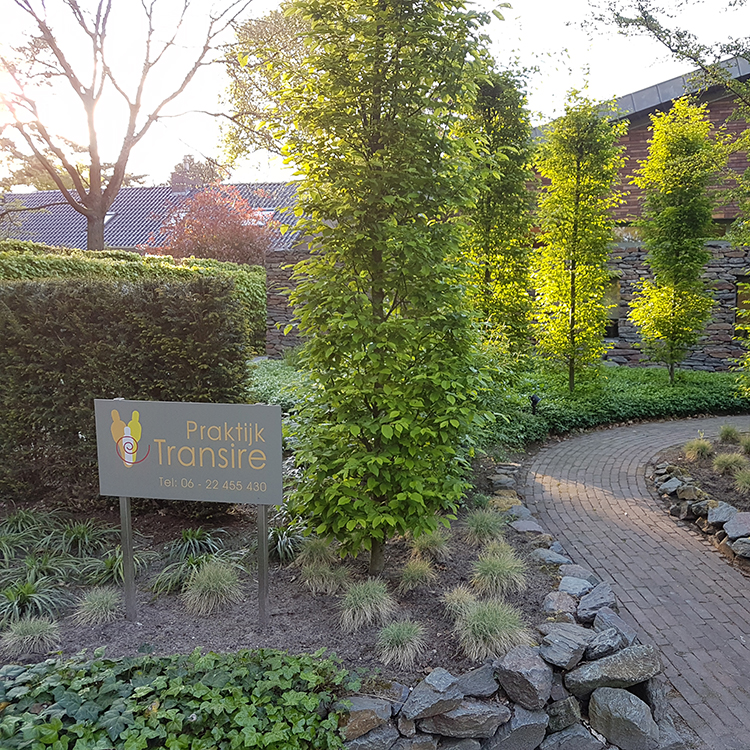 BETEKENIS VAN
TRANSIRE EN LOGO
Onze missie is mensen te bewegen en inspireren tot fysiek en innerlijk bewustzijn. Dit doen we door de mens centraal te stellen, leveren wij individueel maatwerk.
Transire betekent verandering en inzicht verkrijgen in jezelf en de mensen om je heen. Een man, vrouw en kind staan afgebeeld op het logo. Eenieder kan behandeld worden bij praktijk Transire. De behandeling is gericht op de klacht of het probleem en wordt afgestemd tussen cliënt en therapeut.
Bij praktijk Transire staat de oorzaak van het probleem centraal en wordt gekeken naar de persoon in totaal. Een doel is de cliënt zelfredzaam maken.
Zowel maatschappelijk gezien als binnen het domein van de gezondheidszorg, is duidelijk sprake van toenemende belangstelling voor preventie. Daarbij krijgt, naast de vraag hoe mensen weer gezond worden, ook de vraag hoe mensen zo gezond mogelijk kunnen blijven steeds meer aandacht. Hoe kan voorkomen worden dat bepaalde gezondheidsproblemen ontstaan of verergeren en welk aandeel kunnen mensen daar zelf in leveren.