Contact
Neem gerust contact op wanneer u vragen heeft. Een afspraak kunt u telefonisch of via de mail maken. Aangezien wij tijdens het werken niet altijd de kunnen telefoon opnemen kan het zijn dat wij u niet altijd meteen te woord kunnen staan. Spreek mijn voicemail in met opgave van uw naam en telefoonnummer en wij bellen u zo spoedig mogelijk terug.
U kunt gemakkelijk uw auto voor de deur parkeren. Het annuleren van een oefentherapeutische- relatietherapie-EMDR of hypnotherapeutische behandeling is mogelijk tot 24 uur voor de afspraak, indien u later annuleert of niet verschijnt moet ik helaas 100% van de behandeling in rekening brengen.
Wij handelen volgens de normen van de AVG.
Reeksenakker 2,
5752AH Deurne
06 22 45 54 30
info@praktijktransire.nl
BTW-nr: NL001750762B89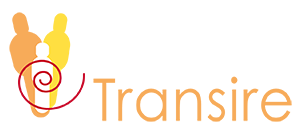 Praktijk Transire
Reeksenakker 2
5752 AH Deurne
06 2245 5430